Pre-Surgical Testing For Your Pets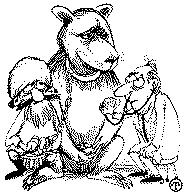 (NAPSI)-Many pet owners are waking up to the idea that, at some point, their pets are likely to need anesthesia.
Unlike humans, pets can't tell us directly when they do not feel well. In fact, sick pets often try to hide their illness.
That's why it's critical for a veterinarian to conduct as thorough an examination as possible before a surgical procedure takes place. Presurgery testing is essential to identifying any existing medical conditions that could complicate a surgical procedure and compromise the health of your pet.
This pre-anesthetic or blood work testing is vital to know the animal's complete health status, to avoid complications during and after surgical procedures. Just as with humans, blood work done prior to surgery can show what is not obvious, such as inherited conditions or organ failure.
Healthy pets can have conditions involving the liver, kidney, pancreas, thyroid, parathyroid or intestinal tract problems that would otherwise go undetected and could cause problems during surgery.
According to Dr. Lynn Stulberg of IDEXX Laboratories, a world leader in animal diagnostics, the importance of pre-anesthetic testing cannot be stressed enough.
Said Dr. Stulberg, "Animals can only tell you so much about their condition. It is only fair to them that a veterinarian look as deeply as possible to prove an animal is healthy before risking its life under anesthesia. I know when it involves my pets, I don't want to take any chances." A vet can perform a number of pre-surgical tests in a clinic setting, including blood chemistry, complete blood count (CBC), urinalysis, electrolytes and-depending on the pet's age and history-an EKG (electrocardiogram) or serum thyroid levels.
If all levels prove to be normal, a vet can proceed with confidence knowing the anesthetic risk is minimized. If the results are not normal, there is still plenty of time to revise the anesthetic strategy prior to surgery.
Pre-surgical testing also allows your vet an opportunity to establish a baseline reading of your pet's health and essential functions. This baseline can serve as a source of information for years to come.
The more your vet knows about your pet, the better equipped he will be to support you in providing your pet with a safe and healthy life. More information is available by sending a stamped, self-addressed envelope to PR Dept., IDEXX Laboratories, Inc., One IDEXX Drive, Westbrook, Maine 04092.