Prepare For Disasters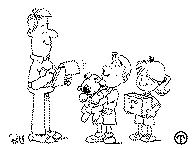 (NAPSI)-Many families prepare plans to protect themselves in case of an emergency or natural disaster. However, some may forget to include their pets-but being prepared could help save many animal lives.
The Humane Society of the United States (HSUS) recommends a three-step plan for making sure your animal friends are ready to weather the storm with you.
1. Have a safe place to take your pets. Check hotels and motels for their pet acceptance policies. Ask friends and relatives about sheltering your pet. Also check boarding facilities and, as a last resort, animal shelters.

2. Assemble a portable pet disaster kit. Be sure to include medications, medical records, leashes, current pet photos, food, water, bowls and a can opener, and other essentials.

3. Know what to do as a disaster approaches. Call ahead to confirm shelter arrangements, get supplies together, bring all pets into the house and make sure pets are wearing collars, and identification tags.
Planning will enable you to evacuate with your pets quickly and safely. The single most important thing you can do to protect your pets in a disaster is to take them with you if you evacuate.
For more information, visit the HSUS Web site at www.hsus.org or write to The Humane Society of the United States, Disaster Services, 2100 L Street, N.W., Washington, D.C. 20037.

The Pet Rescue.com ~ The Humane Society.org


[ The Catteries & Kennels ]
include("../includes/petfooter.html") ?> include("../includes/kidsfooter.html") ?> include("../includes/homefooter.html") ?>
For product prices, availability and/or order
information, please click on the photo or text
link for that product.
Thank You!
Please see Our Contact Information Page,
to find out how to contact each of the catteries
associated with Katsation.com.
Thank You!
Other Questions? Comments?
Judith Berman
Phone: 1-706-783-4722
Comer, Ga. 30629
Katsation Himalayans New Photos - Free toys, food
samples and "kitty go home" blanket with the purchase of a Kitten!


Katsation's Main Index
Any and All suggestions welcome.
Copyright © 1997-2019 All Rights Reserved.
Privacy Policy
Day or Night Design Tyme