Living With Pet Allergies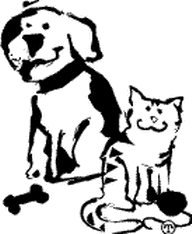 (NAPSI)-Most pet owners would rather suffer with allergy symptoms caused by their pets than part with their furry friends according to a new nationwide survey of 6,000 people. In fact, the survey revealed that 44 percent of the pet owners have kept their pets, enduring sneezes, sniffles and watery eyes; while 75 percent said they have never even considered parting with their animal. Even 48 percent of the surveyors claimed they would have a cat or dog if they or someone in their household did not suffer with allergies.
"Once an allergy to a pet is identified, removing the animal from the home is often the most effective way to alleviate symptoms," said Dr. David Valacer, chief, Division of Pediatric Allergy, Immunology and Pulmonology of New York Weill Cornell Center of New York Presbyterian Hospital. "However, since most people would not follow this advice, it's important for them to know there are other measures they can take that will help them keep their pets and resume a healthy quality of life."
Based on the survey, 70 percent indicated that allergy symptoms caused by a pet flared up either "all the time," "very often," or "sometimes." In addition, 62 percent characterized their symptoms as ranging from "moderate" to "very severe."
Despite the symptoms allergy sufferers experience, the survey showed that they are not making the necessary changes in their households to reduce exposure to dog or cat dander. Almost three-fourths have not:
confined pets to a single room or area of the house
set aside a "pet-free" room or area of the house
designated certain areas where allergy sufferers don't go
removed or replaced carpeting
Not only does the data suggest that pet allergy sufferers aren't modifying their indoor environments, but an overwhelming 67 percent of the respondents are not taking any medication to combat their allergies. Moreover, almost half, 48 percent, are unaware of a prescription medication that may alleviate allergy symptoms caused by pets.
"In addition to changing the indoor environment and reducing the home of animal dander, it's important to seek medical advice to remedy unnecessary suffering caused by pet allergies," said Dr. Valacer.
A new web site, www.pet-allergy.com, was recently created to address the needs of allergy sufferers living with their pets. A cyber dog and cat will lead web surfers through a fun maze of information, leading to tips and advice about coping with pet allergies. Visitors can also test their "Allergy IQ" and get information about the differences between colds and allergies as well as other valuable tips. Even new users to the Internet will find it easy to access information and learn more about year-round allergy triggers.
Chances are that if you suffer from year-round allergies, you may also suffer from seasonal ones. In fact, 41 percent of allergy sufferers have both types. It is important to note however that not all prescription antihistamines are approved to treat both seasonal and perennial allergies. The best way to treat allergies is to find out about them early, avoid the things you're allergic to and if your doctor recommends it, take medication accordingly. There are a variety of treatment options, including over-the-counter remedies, prescription antihistamines, and allergy shots.
One option is Zyrtec® (cetirizine HCl), the only leading prescription antihistamine indicated for both seasonal and perennial allergies. It is also the only leading prescription antihistamine approved for children as young as 2 years old. Taken once daily with or without food, the power of Zyrtec offers 24 hour long-lasting relief of the symptoms associated with allergies. One single daily dose of Zyrtec begins to work fast. Relief was seen in 60 minutes, based on studies in an artificially controlled pollen environment.
In Zyrtec studies, side effects were mild or moderate including drowsiness, fatigue and dry mouth in adults and drowsiness, headache, sore throat and stomach pain in children. Drowsiness occurred in between 11 percent and 14 percent in adults, depending on dose, compared to 6 percent taking placebo. In children, drowsiness occurred in between 2 percent and 4 percent, depending on dose, compared to 1 percent taking placebo.
To learn more about Zyrtec, call toll-free 1-888-244-7354. You may also visit www.allergy-info.com, which will not only provide valuable product information, but also the daily pollen count in your area.
The survey was conducted by International Communications Research and was funded by Pfizer Inc, and UCB Pharma, the makers of Zyrtec.